Escape and Rescue Route Plans
In an escape and rescue route plan, relevant escape and rescue routes in public or commercial buildings as well as in specified structures are conveyed. They are used by building users for orientation in an emergency.
The goals of escape and rescue route plans are, on the one hand, to save people and animals in the event of a fire, as well as to enable effective extinguishing work. On the other hand, they serve to prevent the spread of fire and smoke.
The requirement for escape and rescue plans results, among other things, from the workplace ordinance.
Accordingly, they are required "if the location, extent and type of use of the workplace so require". This applies, among other things,
if there are many people who are unfamiliar with the location in a building, such as visitors, customers, the public, etc.,

if the escape route is confusing,

if there is an increased risk (e.g. risk of explosion, release of dangerous substances in the event of fire, etc.).
The way in which the escape and rescue plans are presented is regulated in DIN ISO 23601. The display is usually in the form of a floor plan. So that you can meet all requirements, we create escape and rescue route plans for a wide variety of company areas and bring the relevant experience and the necessary know-how with us. We will provide you with professional advice on implementing the requirements or updating your existing plans.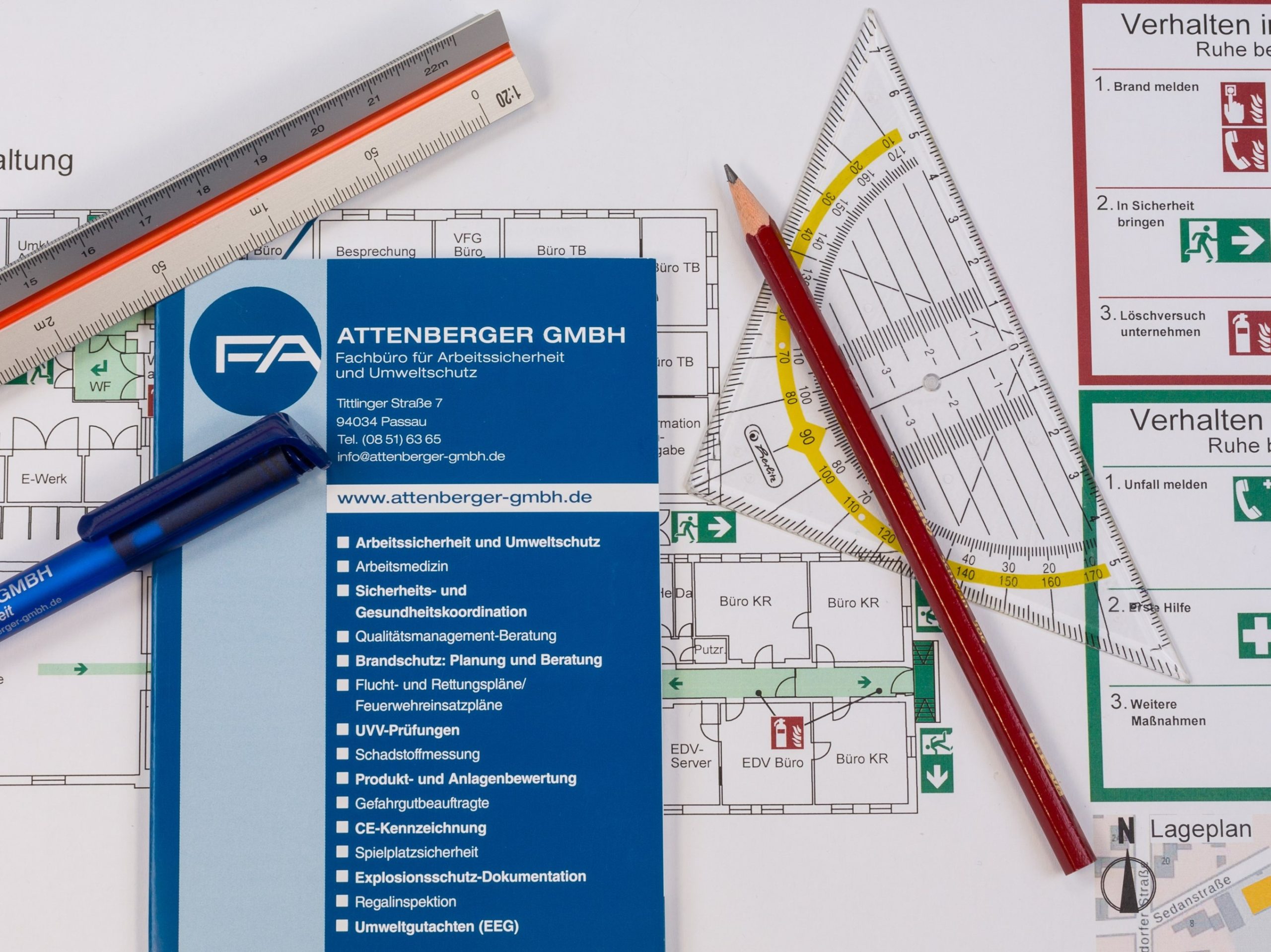 Scope of Services
Support in the procurement and selection of escape and rescue route signs

Training and instruction of employees (extinguishing and evacuation exercises)
List of hazardous substances and identification of storage locations

Determination of suitable extinguishing agents

Consultation with the responsible fire brigade and the respective authorities
You might also be interested in