Playground Equipment Inspection
Every operator of publicly accessible play equipment is fully liable for the planning, installation, maintenance and servicing of the areas and play equipment. This applies not only to urban playgrounds, but also to playgrounds in kindergartens, inns, restaurants, hotels and apartment buildings.
In order to minimize the risk of accidents, playground equipment and playgrounds must be checked and serviced by qualified personnel at regular intervals.
As certified playground inspectors, we carry out the operational inspection and the annual main inspection of playgrounds and play equipment in accordance with the requirements of the DGUV and BGB (§823).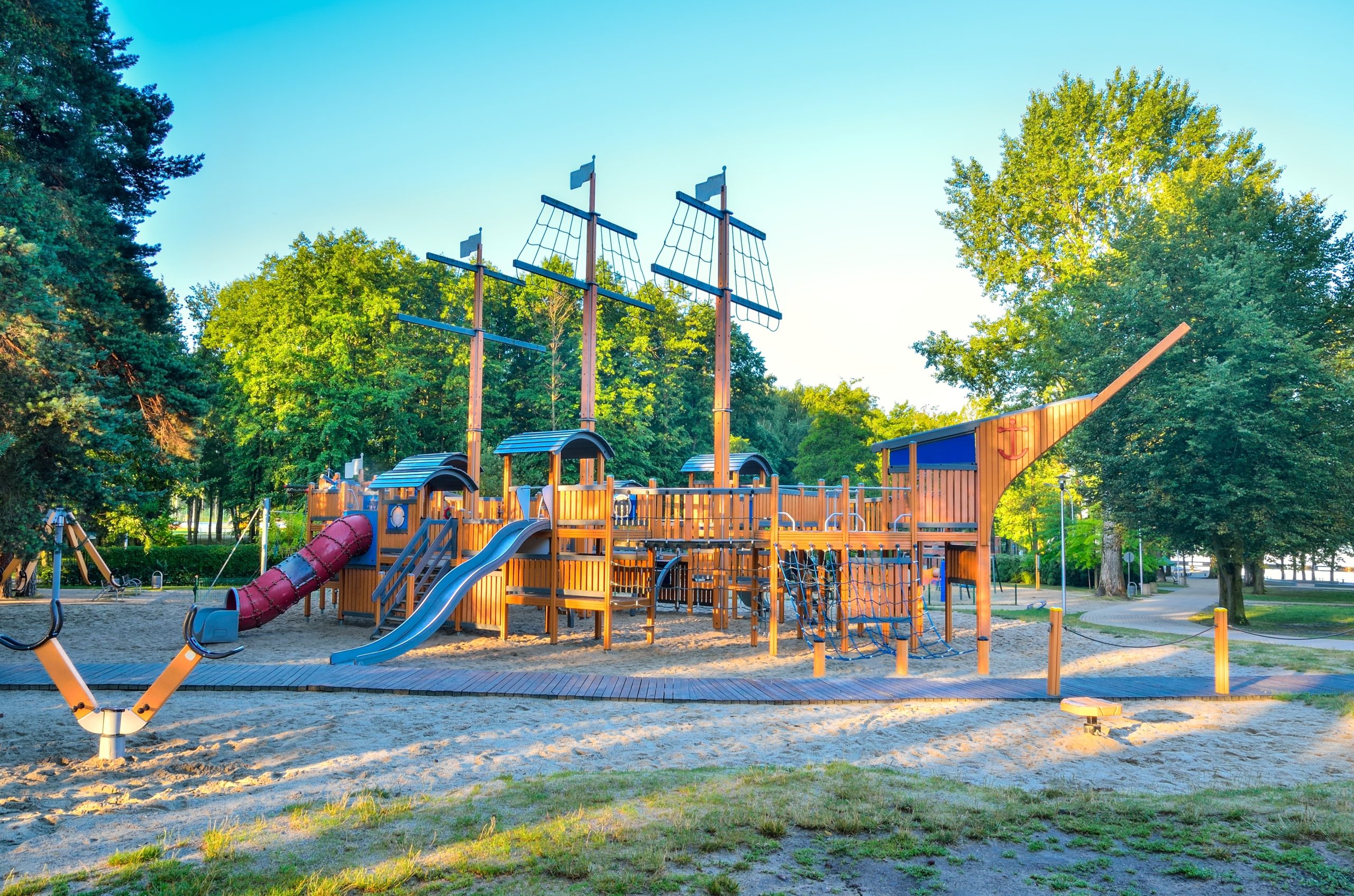 Scope of Services
Checking the playground equipment for conformity to standards

Operational inspection to take stock and check the devices and recommend simple maintenance work in accordance with DIN EN 1176 Part 7

Annual main test to determine the general operational safety, stability of the devices and defect assessment in accordance with DIN EN 1176 Part 7 and SPEC 79161
Control of stability

Wear control on slides, steps, rungs, etc.

Check the wooden surfaces for risk of injury from larger splinters

A

dvice on purchasing new play equipment

Check for finger and head trapping points

Preparation of inspection reports

Cataloging / inventory

Attachment of an inspection sticker
You might also be interested in